Teaduse diplomiõpe (Associate of Science) in
AS in Biological Science
Northampton Community College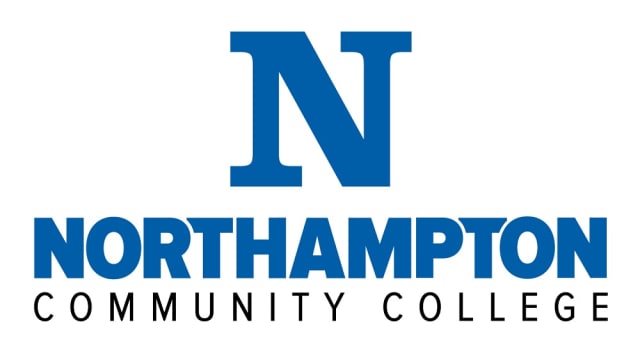 Stipendiumid
Uurige stipendiumivõimalusi oma õpingute rahastamiseks
Sisseastumised
Choose Northampton Community College and become like 9 out of 10 of our recent grads - employed in their field or position of choice! Or transfer to one of the top colleges and universities in the nation or the region while saving 50% of the cost of a four-year degree. Take your first step and apply today!
Enrollment options
Our redesigned process makes it fast and easy for applicants of all backgrounds to apply to NCC:
High school students, recent graduates, adult learners, active-duty military members, and veterans can apply online through the My NCC portal.
International students planning on attending NCC on an F1, L1 or another student visa, fill out an International Application.
NCC also offers a Dual Enrollment program for high school students looking to jump-start their community college education. To apply, visit your school's guidance counselor.
When to apply
Higher education is an ongoing process that you can start at any time. However, to ensure your eligibility, it's important to be mindful of program deadlines. Registration for the Spring semester typically begins in November. Newly admitted students can sign up for an orientation session where our advisers walk them through key application dates.
Admission checklist
Follow these steps to apply and enroll at NCC!
Apply Online
Apply for free online through our Admissions Portal.
Attend an Admitted Student Information Session
Attend an Admitted Student Information Session to review your next steps to getting registered for classes at Northampton.
Complete The FAFSA
Fill out the FAFSA if you plan to use financial aid.
Submit Transcripts and Test Scores
Submit your high school, any college transcripts, and any SAT or ACT test scores to Northampton.
Take Placement Tests
Some students will need to take placement testing to determine which English and Math classes to take.
Attend a New Student-Faculty Meeting
Meet with your future professors to learn more about your intended major and/or majors you are still considering as well as tips for succeeding in them.
Meet Your Success Navigator
After we know your English and Math placement, you can meet with advising to choose your classes. To get the most of your appointment with your Navigator, we strongly recommend that you complete the online Advising Prep Session and the Starfish Intake
Register For Courses
Register for classes on your own or during one of our Registration Sessions.
Attend New Student Welcome
At New Student Welcome you'll receive a campus tour, learn about purchasing your books, and how to prepare for classes to begin.
Õppekava
Northamptonil on kahekordsed sisseastumislepingud erinevate kolledžitega.Need kokkulepped võimaldavad teil pääseda Northamptoni ja teie valitud nelja-aastasesse õppeasutusse.Teid nõustatakse põhjalikult ning meie lepingud garanteerivad teie tulemuslikkuse põhjal teile lihtsa krediidiülekande.NCC pakub ka üleminekulepingut koolidega, mis kuuluvad Pennsylvania osariigi kõrgharidussüsteemi (PASSHE), Pennsylvania osariigi ülikooli-Berksi/Lehigh Valley ja New Yorgi osariigi ülikooli keskkonnateaduste ja metsanduse kolledžisse.
Pange tähele, et üldist ökoloogiat, keskkonnabioloogiat, mikrobioloogiat ja geneetikat pakutakse nii Petlemma kui ka Monroe ülikoolilinnakus kord õppeaastas.Orgaanilist keemiat I pakutakse Petlemma ülikoolilinnakus ainult sügissemestril ja orgaanilist keemiat II ainult kevadsemestril.
Üliõpilased, kes on huvitatud veterinaarmeditsiini kraadiõppe programmidest, peaksid võtma ühendust dr Charles Rinehimeriga.
Nõuded
Eeldame, et teil on piisav inglise keele, keemia ja algebra taust.Kui teil on vaja seda tausta arendada, võite võtta vajalikud ettevalmistavad klassid enne esimest semestrit või selle ajal.
Esimene semester
COLS101 Edu kolledžis
BIOS107Bioloogia I
CHEM120Üldkeemia I
EST101 inglise keel I
MATH140 Kolledži algebra
või
MATH180Arvestus I
Teine semester
BIOS150Biology II
CHEM220Üldkeemia II
EST151LEinglise keel II
CMTH102Sissejuhatus suhtlusse
MATH145 trigonomeetria
või
MATH181Arvestus II
Kolmas semester
BIOS2__Bioloogia valikaine ++
CHEM201GOOrgaaniline keemia I
PSYC103 Sissejuhatus psühholoogiasse
Üldhariduse valikaine (SIT)
Neljas semester
BIOS2__Bioloogia valikaine ++
CHEM251Orgaaniline keemia II
Üldhariduse valikaine (AH)
Valikained
+ Matemaatika Valikained: MATH140 + MATH145 või MATH180 + MATH181.Üleviimise tagamiseks tuleks valikained valida nii, et need vastaksid vastava üleviimise õppeasutuse nõuetele.
++ Bioloogia valikained: Õpilased peavad läbima kaks neljast bioloogiakursusest BIOS206, BIOS210, BIOS240 või BIOS260.Keskkonnateadusliku kavatsusega õpilastele on soovitatav kasutada BIOS206 ja BIOS210.Integratiivse bioloogia kavatsusega õpilastele on soovitatav kasutada BIOS260 ja kas BIOS206 või BIOS210.
Valikainete jaoks peavad õpilased valima heakskiidetud kursuste loendist ühe kursuse kõigis järgmistes kategooriates: kunst ja humanitaarteadused (AH) ning sotsiaalteadused: ühiskonnad ja institutsioonid aja jooksul (SIT).
Üks kursus peab olema määratud mitmekesisuse ja globaalse teadlikkusega (D).
CHEM201G valmimine vastab programmiga seotud kirjutamisintensiivse (WI) nõudele.Lisaks tuleb läbida üks valikaine kursus Intensiivse kirjutamise (WI) osas.
Arvutialased pädevused sisalduvad erinevatel programmikursustel.Seega täidab programmi täitmine automaatselt selle programmi arvutusnõude.
Programmi tulemus
Graduates of the program will:
Understand fundamental concepts of Biology, which characterize the various life science fields including Botany, Environmental Science, Genetics, Cellular and Molecular Biology and Zoology.
Demonstrate oral and written communication skills necessary for sharing discipline-specific knowledge and communicating professionally.
Conduct scientific inquiry and research on biological science topics as they relate to science, technology and society.
Proficiently function in laboratory and field settings, using modern scientific instrumentation, including microscopes, measuring devices, and computer technology.
Demonstrate understanding of the fundamentals of lab safety, to ensure both personal and environmental safety.
Understand the use of the scientific method, interpretation of scientific data, and scientific literature.
Be prepared to transfer to a four-year Bachelor's Program or a pre-med, pre-vet, or other pre-professional program.
Aktuaalset
Biologists learn how living things work, how they interact with one another, and how they evolve. They may study cells under a microscope, insects in a rainforest, viruses that affect human beings, or plants in a greenhouse. Their work increases our understanding of the natural world in which we live and helps us address issues of personal well-being and worldwide concern, such as environmental depletion, threats to human health, and maintaining viable and abundant food supplies.
There are several career paths that those with a background in the biological sciences can follow, including research, health care, environmental management and conservation, education, biotechnology, forensic science, and business & industry. In fact, there are many career options for biologists who want to combine their scientific training with an interest in other fields.
According to the United States Department of Labor's Bureau of Labor Statistics (bls.gov), employment in the biological science fields is projected to increase by 31 percent by 2020, much faster than the average for all occupations. More professionals with a background in the biological sciences will be needed to use the knowledge they have gained from basic research to develop biological products and processes that improve our lives.
Future Career Paths
Biotechnology
Forestry Management
Pharmaceutical Technology
Teaching
Environmental Studies
Medicine
Research
Veterinary Medicine
English Language Requirements
Kinnitage oma inglise keele oskust Duolingo inglise keele testiga! DET on mugav, kiire ja taskukohane inglise keele online-test, mida aktsepteerivad üle 4000 ülikooli (nagu see) üle maailma.